A Frameless Glass Experience
Enjoy more time outdoors by transforming your deck or patio into a three+ season oasis.
NordicSol offers everything you need from railings and glass, to screens and blinds.
Let's get started!
Frameless Retractable Glass
Here's How it Works
NordicSol offers two different system options:
Retractable and Sliding
Both systems come with tempered glass panels guided by upper and lower tracks.  With the retractable option, the individual panels pivot and swing open at a 90-degree angle, slide, and stack vertically at the end of the track.  The sliding option has separate tracks where the panels glide neatly behind one stationary end panel.
As the seasons change, you're still able to maximize your time outdoors.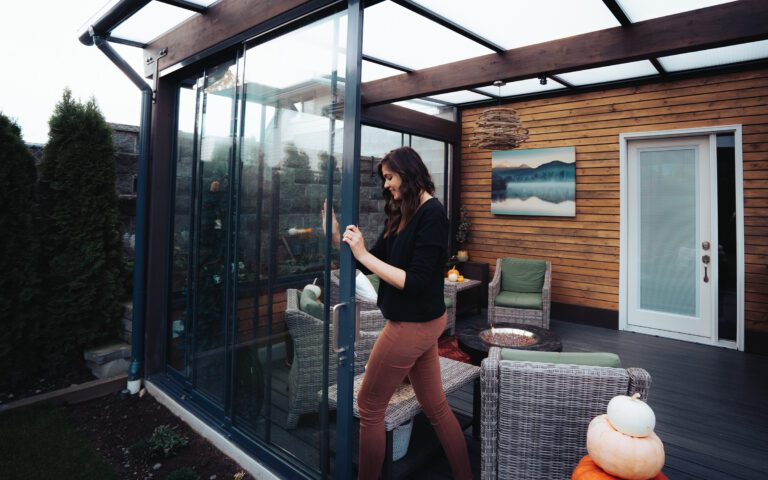 "We use this probably more than any spot in the house. We are totally blown away by the sales representative and product. You can just feel the quality of the aluminum and glass...it is almost commercial. I'm outside now ten months out of twelve. We entertain and the best part is that we don't have to put our patio furniture away in the winter. It is, no doubt, the best money we've ever spent on this house."
"We had our sunroom installed over five years ago. It is amazing. We don't have to put away our outdoor furniture any more. We can use it all year long. Amazing product, workmanship, and most of all great customer service."
"We are super happy with our sunroom! The product is very high quality. We enjoy most of our meals there and entertain guests. The team has been more than helpful and has gone beyond the call of duty in their customer service. I highly recommend the product and company."
"The project has exceeded our expectations! We have enjoyed many hours of sitting outside next to a warm fire table and heater, undercover during rainstorms and now snow. The quality of the workmanship and the great job your installers have done has earned our praise, and the praise of friends that have come over to experience it. Thanks for getting the project done on time for our birthday party. It was the highlight of the evening!"
"It's like a 'California room' for us; more than half of our life is spent here. We do all our planning and dreaming out here. I don't think we've been downstairs to our music room ever since we had this finished."
"Five years ago we purchased a 14 x 24-foot sunroom enclosure from Lumon. The quality of this product is impeccable. To this day, it has never leaked or cracked, or shown any sign of deterioration. We enjoy our sunroom from early spring until late fall. It is great for entertaining and family time, or just spending quiet reading time. Our Lumon sunroom is the best investment we ever made!"
"I am so pleased to have control of the weather on my balcony. The tempered glass has reduced the highway noise and I can now leave my balcony sliding doors open. No more wind, dust, rain, snow or grime. I would definitely recommend the Lumon window enclosures for anyone who wants to make better use of their outdoor space."
"We love the extra space to just sit and enjoy the outdoors. It's very easy for us to watch birds during the day and stargaze at night."
"We pat ourselves on the back every day for investing in a Lumon sunroom. We have been outside every day since November 1, 2016. Everyone should make their home feel like a year-round vacation!"
"We had a great experience from start to finish. The salesperson who came to our house explained the product and installation process in great detail, and we were left feeling very confident. The sales pitch was backed up by the product and installation. We had a patio cover done and the product is amazing. The installation crew was very professional, polite, and responsive to our questions. Yes, we watched the entire process. It was followed up by a visit that night by our salesperson to check and see if everything was to our satisfaction. It was! We couldn't be happier."
"We have now had our window glass enclosure installed for several months. We've had some strong winds, measured up to 100 km/h. On windy days, we keep the glass windows shut and we can still be on the balcony as if it was a calm day. That is wonderful. Sure, we can hear the wind blowing, but we are outside in comfort. We love our glass enclosures."
The customers say it best. Here is a great testimonial from our partnering Lumon team in Canada!

Better Homes. Better Lives. Better World.
Approaching 2 million customers worldwide! NordicSol works closely with Lumon to bring you unmatched quality and European aesthetic. With over ten years of experience with Lumon products, we know it's the right choice for you.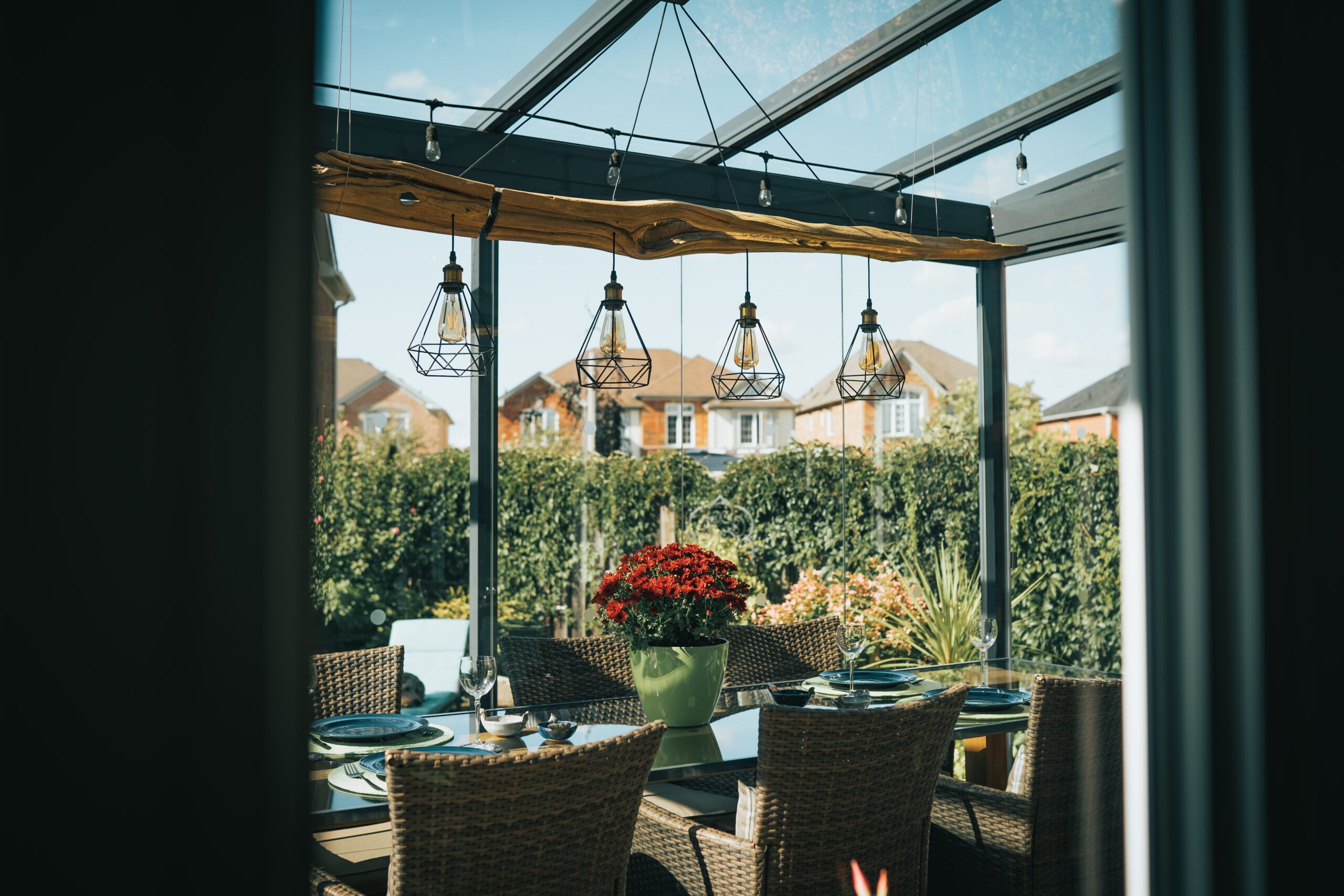 We're ready to help you transform your space