Enjoy more time experiencing the great outdoors with NordicSol Sunrooms. Sunrooms can be built right into your existing structure. Glass walls allow the outside in without having to close off your deck or patio with traditional doors. Open up your entire home to the outdoors while still being protected. Available in our Retractable or Sliding options.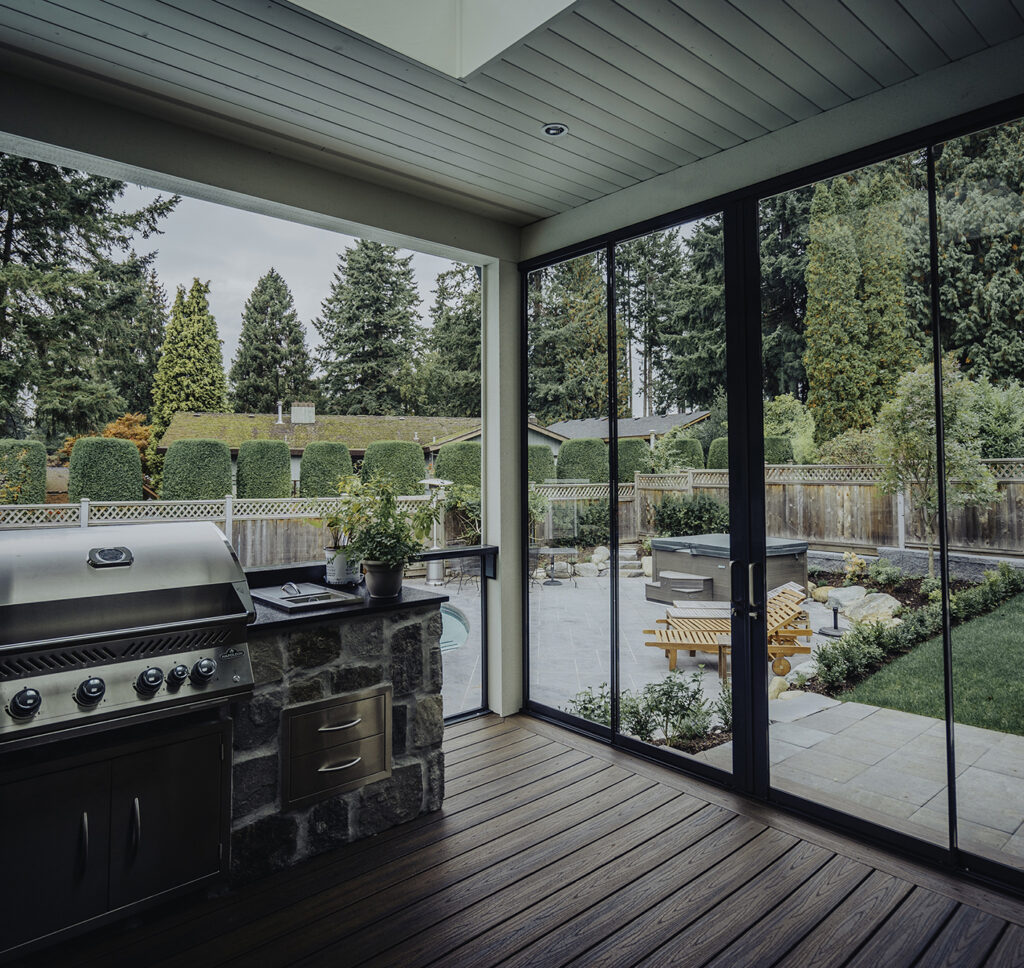 Enclose your patio with one of our glass systems to expand your time outside almost all year long! Available in sliding and retractable options, you can choose exactly how you want to open and close your space. 
Retractable glass panels can be completely opened, completely closed, or staggered for partial airflow.  The unobstructed panels glide along one track.  To open, they individually pivot and swing in 90 degrees, neatly stacking against each other.
The sliding system allows for a more traditional patio door feel. Multiple panels sit along multiple tracks to slide behind each other, letting the outside in.  If you don't have the space to be able to swing the panels like the retractable option, the sliding system will be best for you.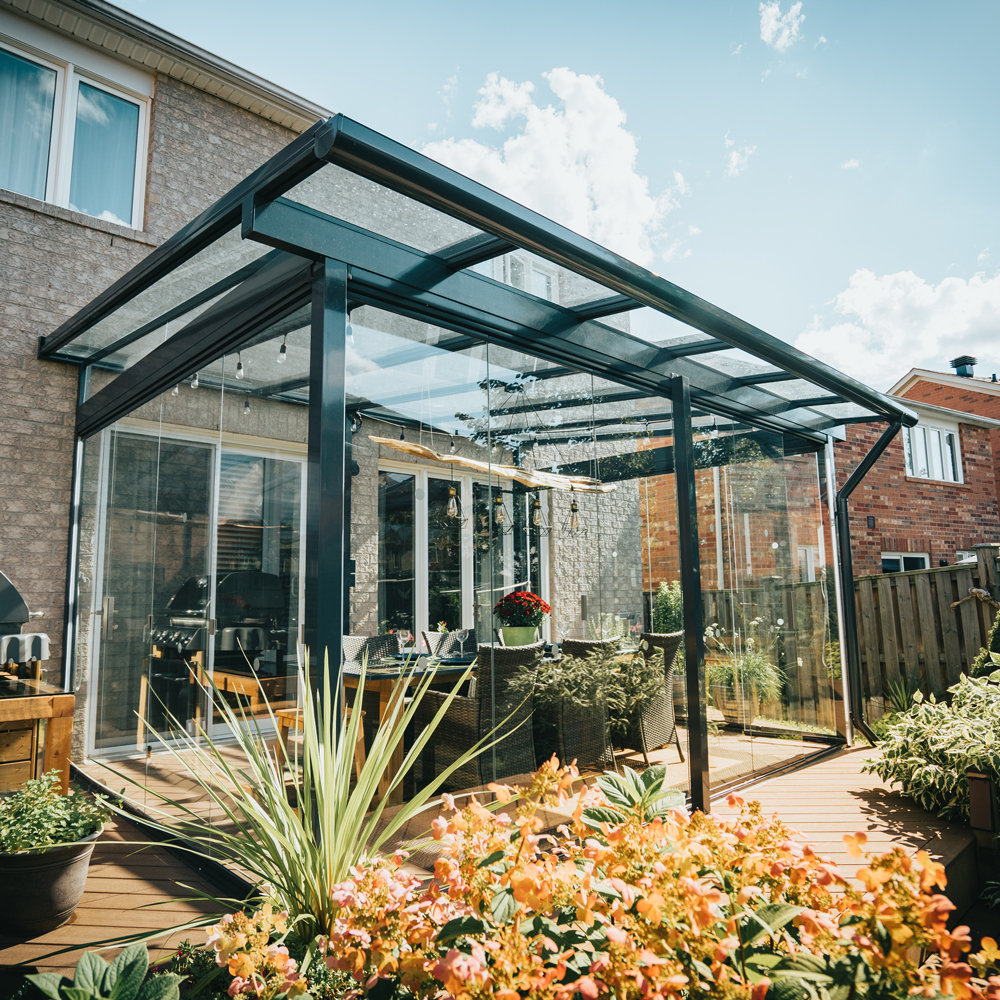 Roof systems keep you dry and shaded even if you don't want an enclosed space.  Our clear glass roof system is amazing for getting maximum sun warmth, storm enthusiasts, and stargazers.  Blinds are a great option for selecting just how much sunshine you want to enjoy. They are mounted directly under the glass, horizontally. 
For a more filtered natural light, we offer a second option of a high-quality acrylic cover.  Acrylite ® is a world leader in acrylic technology, allowing light in, but keeping harmful UV rays and about 75% of the sun's heat out.  It also has a thirty-year warranty against yellowing and ten years against hail damage.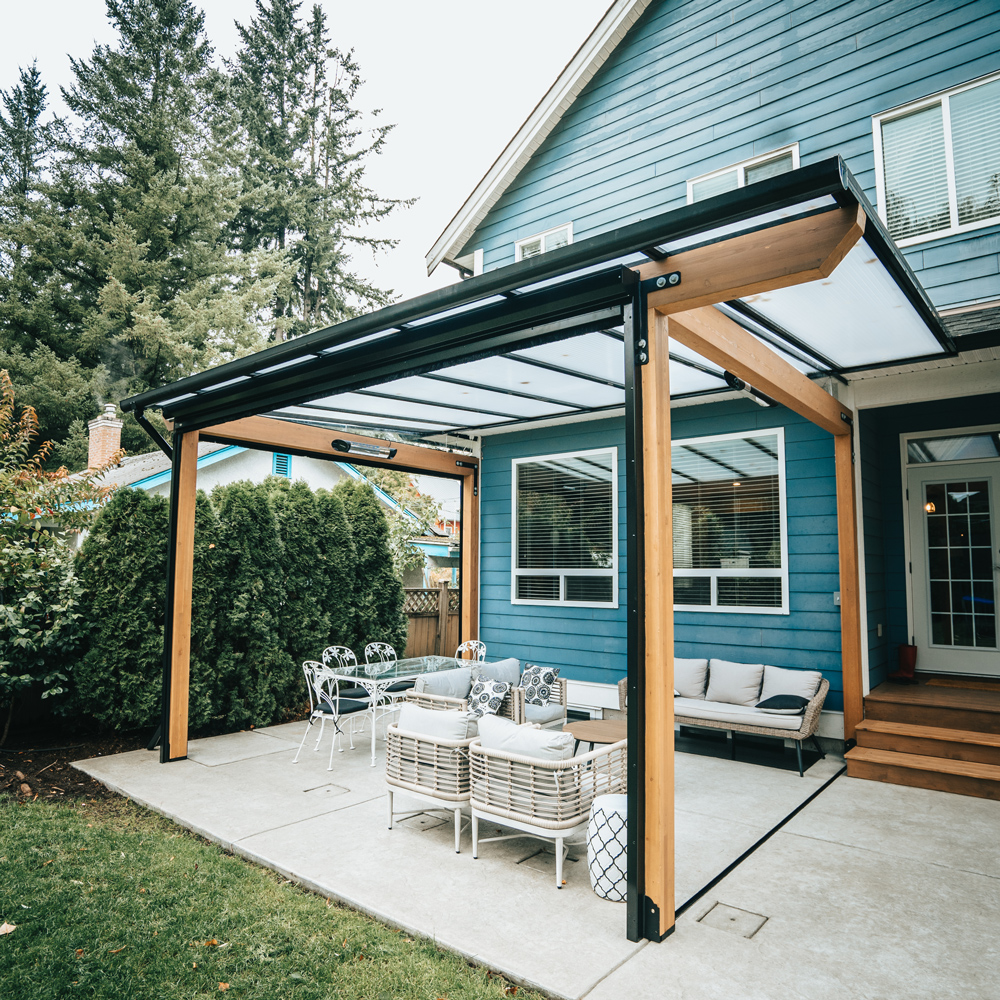 If code requires you to have a railing system on your deck, we have that option available. Our railings have fixed glass on the bottom half and operable glass on top. The operable glass can be either sliding or retractable, so your deck feels as open as possible. 
Pleated blinds can be added for sun protection. They also can give you an extra level of privacy when you want it. The blinds are fixed to each glass pane separately so the panes slide effortlessly. The blinds can open from the top or the bottom and can lock in any position. This allows you to choose your desired level of sun and privacy.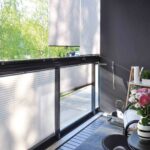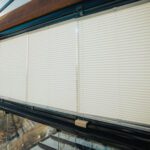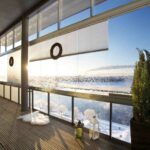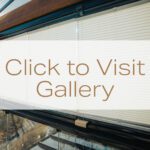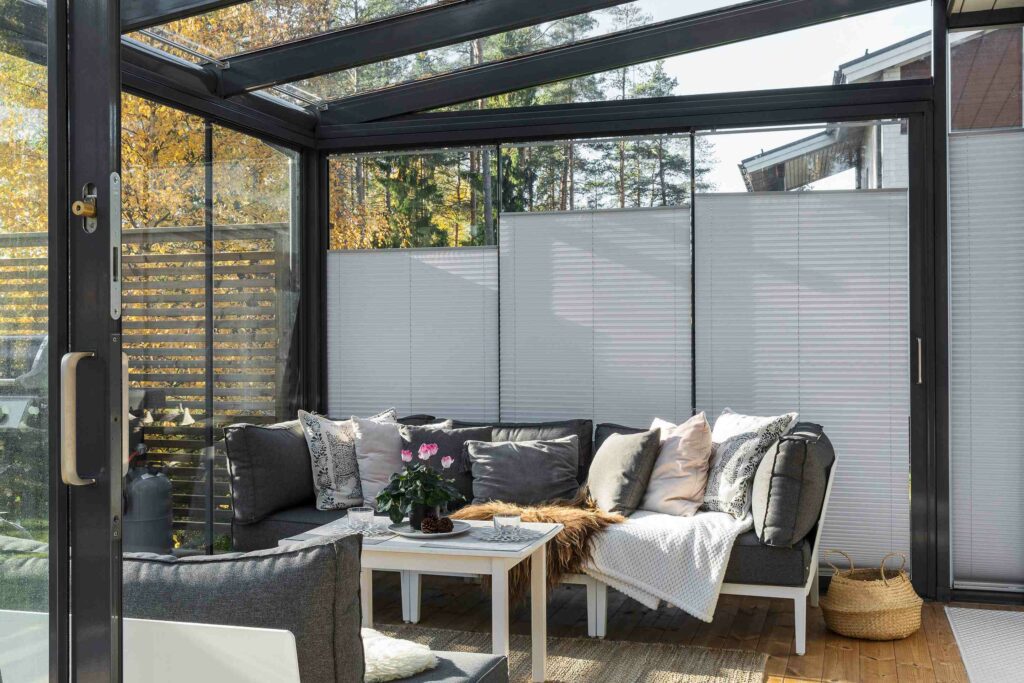 Do you deal with mosquitos, bees, leaves and other debris?  NordicSol partners with Lumon to provide you with quality, retractable screens. The screens are installed on the outside of your glass panes. This allows you to still open your glass panels for airflow, but have screen protection for pests during the warm seasons of the year.  More enjoyable outdoor experiences for you and your family!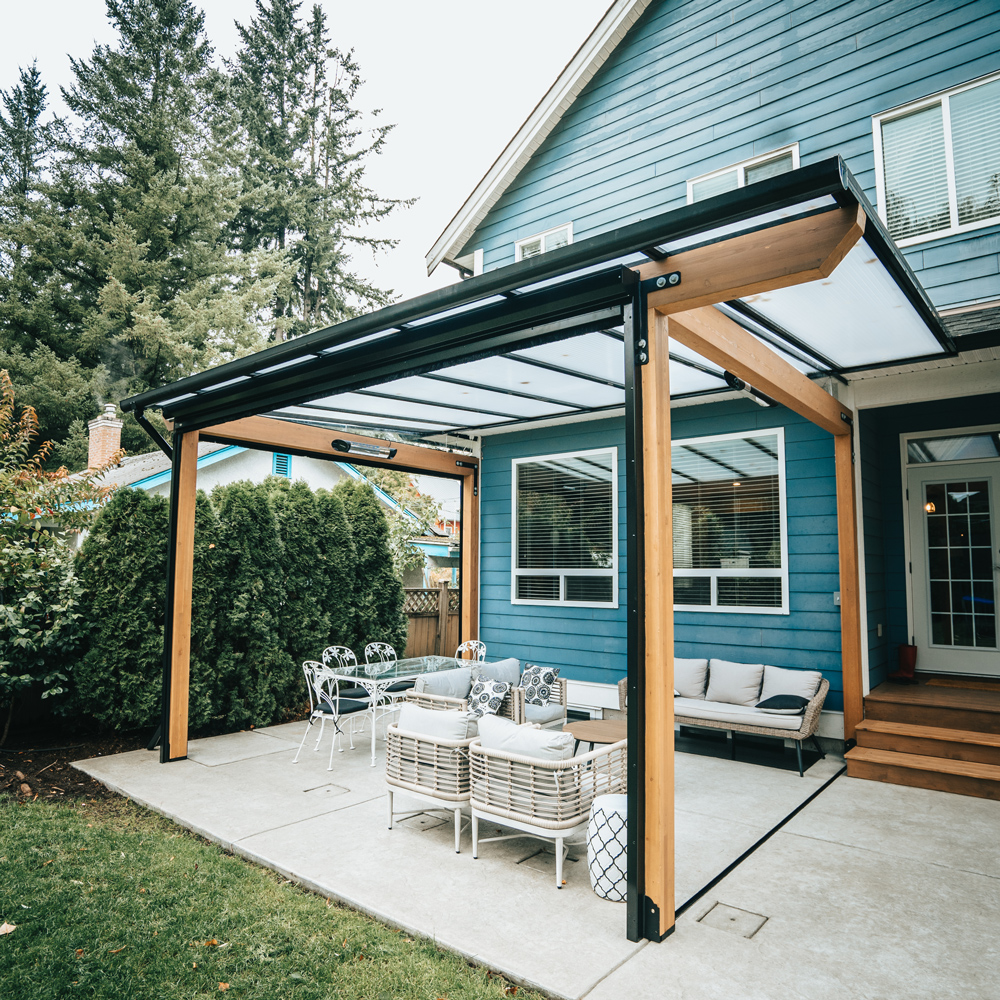 We're ready to help you transform your space