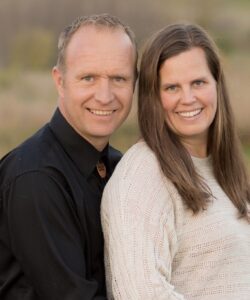 Moi! Hej! Hæ! Hei!  Hello and thank you for your interest in NordicSol.  We are so glad you're here!
We are Eric and Riina, partners on this adventure in the great state of Minnesota. Before we tell you our story, we would first love to tell you the history of this great product here at NordicSol. 
The Beginning - NordicSol
It started in 2011, when we lived in Ontario, Canada.  We heard about a successful Finnish glass company (Lumon) launching it's very first operation in North America. Founded in 1978, the family business had designed and patented a unique retractable glass wall system to expand the use of outdoor spaces.  Lucky for us, Lumon had chosen Canada's largest city, Toronto, Ontario as their launch pad.  That also just so happened to be basically in our backyard.
With prayers and a leap of faith, Eric and his colleague jumped on board to help launch Lumon Canada, as their first two salesmen.  It was humble beginnings in a small, leased office.  Eric remembers wearing many hats at that time.  
Those early days were busy, and at times held steep learning curves.  However, over the next ten years, the residents of Toronto and surrounding areas were introduced to some of the finest products in the world for enhancing their outdoor lives.  Lumon Canada, now over 120 team members, has expanded across the country to Vancouver, British Columbia, and continues to grow.  
Lumon, now over forty years old, has grown tremendously. With over 1,500 team members and exporting to twenty countries, they are approaching 2 million installations worldwide.  That is an impressive amount of glass, bringing the outdoors in for families around the world!
Now, we are launching here in the good ol' U.S.A. We hope to live out the American dream selling and installing one NordicSol system at a time.  It is our great pleasure to introduce you to outdoor living at its finest!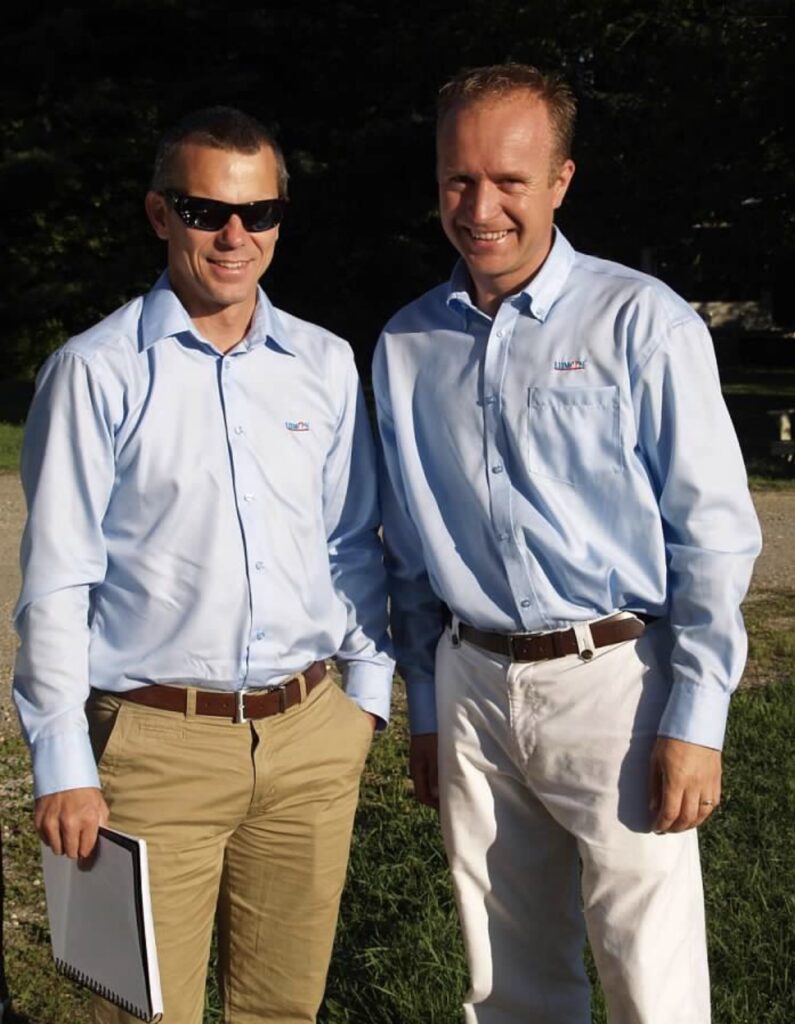 Our Story - Eric and Riina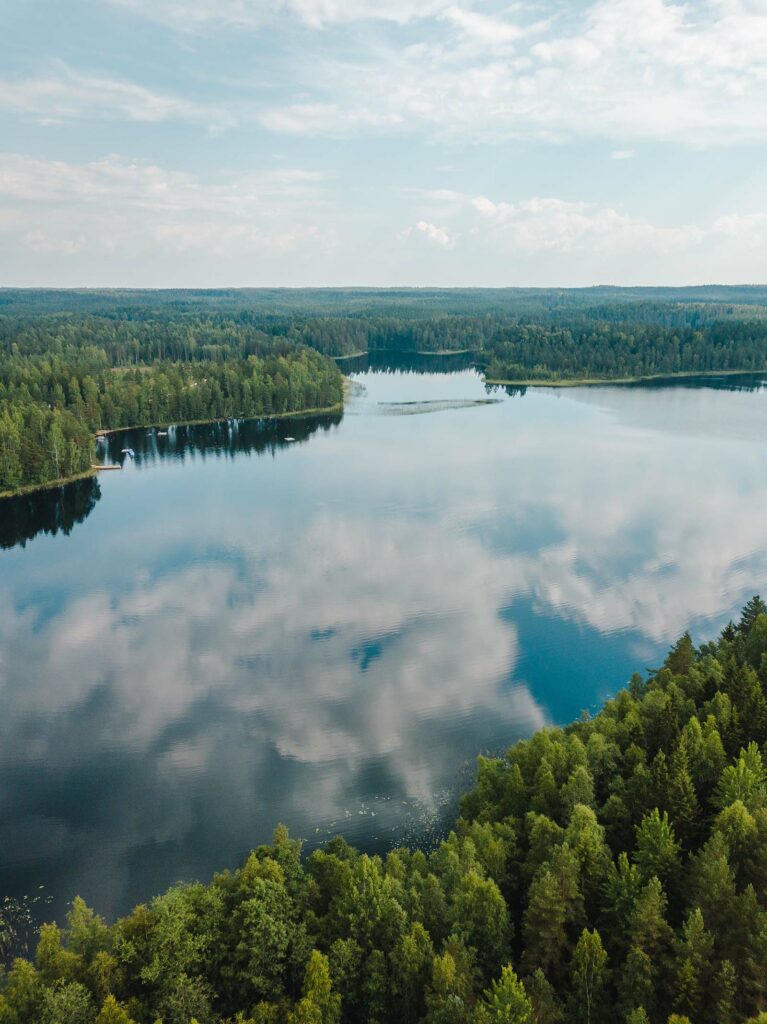 Where does our story begin?  It is hard to pinpoint for sure.  Maybe it was in one of the world's most northern countries, Finland, where Eric's mother was born and raised.  The Finnish people are hardy, and not afraid to be amidst nature, no matter the weather.  
The bundled babies nap snuggly outside in carriages.  The kids grow up biking and skiing to school, right through the winter snow.  It's also the land of the midnight sun, never fully setting in the summer, and only peeking out briefly on short, winter days.  Tall candles glow brightly, and saunas steam daily.  
Glass cups of strong kahvi (coffee) and freshly baked pulla (cardamom sweet bread) grace every coffee table. The clear Lapland rivers flow to the Arctic Ocean.  The northern lights dance brilliantly.  Nature is never far from the native's heart and soul.  
This nature loving existence in us is strong and we want to share that with you by bring nature closer to you with NordicSol.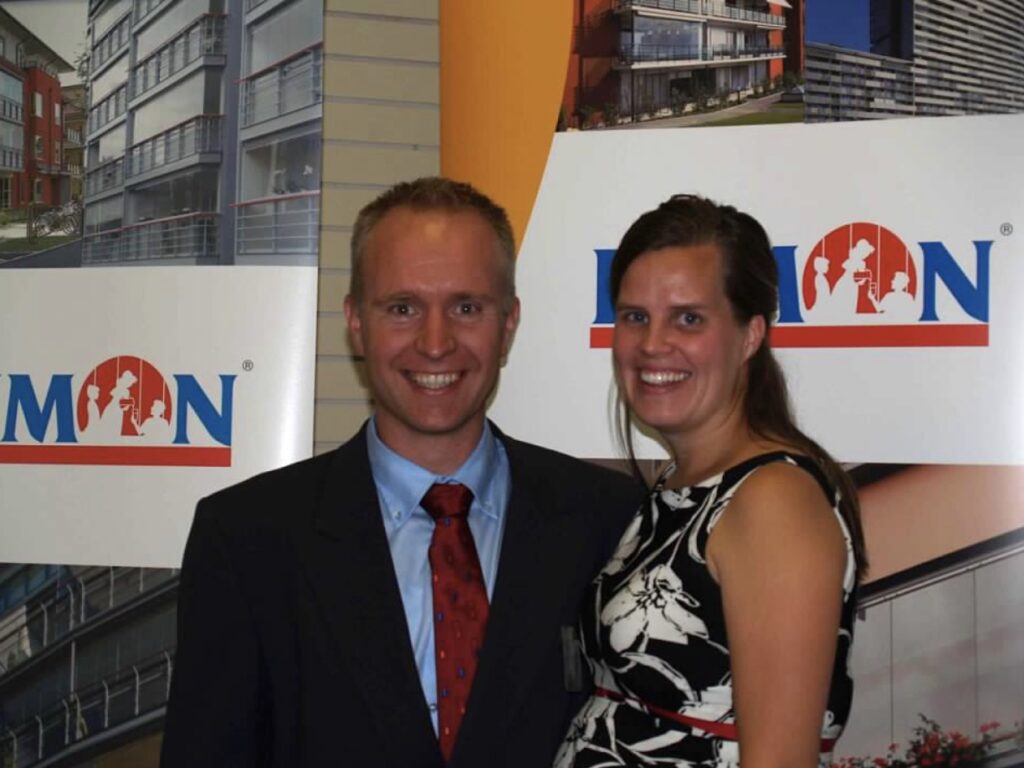 Or, maybe our story starts with Eric's father who traveled from his Canadian homeland to Finland, also the country of his forefathers.  There he found his soulmate, Eric's mother. 
They later married and she immigrated to the vast, beautiful country of Canada.  Majestic western mountains, glistening turquoise lakes, flat prairies, and dense forests awaited her.  
Eric was born the sixth of ten children, five boys and five girls.  Holding the Finnish culture dear, the family was raised in Ontario speaking both Finnish and English.
Makkara (sausage), pulla, and sauna were a part of life, as well as the beloved family mökki summer cottage, built by Eric's grandfather on a small island in Georgian Bay.
Accessible only by an 11-mile boat ride, it is a peaceful place of solitude like no other I've ever experienced.
The little Canadian boy grew up, and one summer weekend he traveled to northern Minnesota, the Land of 10,000 Lakes.  There, Eric met me, an elementary school teacher, whose misfortune of losing my glasses provided the brief opportunity to meet my future husband.  
I also had grown up in a family of ten, five boys and five girls, with Finnish ancestors.  Makkara, pulla, and sauna were also a part of our life, along with our summer cabin on Little Swan. 
After graduation, I studied abroad for a year in Finland, which I've often described as the best year of my life.  During that year, one of my classmate's parents invited all of us Americans to visit their family mökki.
Somewhere along the line, I learned that his father owned a Finnish glass window company.  Little did I know that about 15 years later, he would be signing my future Canadian husband's paycheck.  We live in an incredibly small world!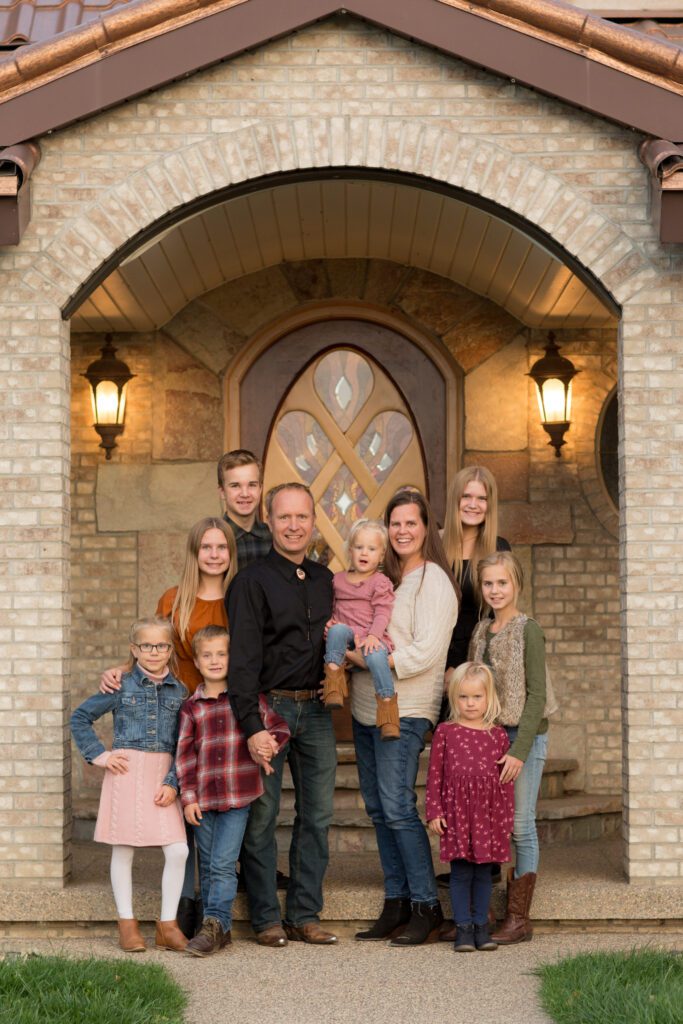 So, back to northern Minnesota where we met.  Eric and I quickly discovered our mutual love of music and appreciation of nature. 
Most importantly, we shared the same faith. By the following winter, fireworks exploded over Niagara Falls, we fell in love, and the rest was history…or something like that.  
After our wedding, I immigrated to Ontario where we settled into a small community, north of the big city of Toronto, Ontario.  There we were blessed with our eight children. 
We have kept the Finnish spirit alive and well through language, music, and food.  Eric has spoken Finnish to our children since they were babies.  Now they can share secrets in Finnish, as some of their skills have surpassed my own. 
On Canadian Thanksgiving 2020, while the kids prepared a feast, Eric and I took a beautiful fall walk and visited on the hill in our back woods for six hours. 
We started to dream together. 
Our dreams included bringing the Lumon products to families in the great state of Minnesota, to people just like you.  Little did we know how quickly that dream would come true.  
In Canada, the proof is in the pudding! Canadians have found the retractable glass walls perfect for enclosing decks, patios, balconies, and terraces.  They are expanding their living areas, extending their patio season, pulling their families together, and bringing the outdoors in. 
Their newly acclaimed spaces are becoming the favorite parts of their homes.  For some, it's to enjoy their morning cup of coffee, read, exercise, or relish a healthy breakfast.  For others, it's the new home office, study area, gardening space, or art studio.   Many enjoy cooking, dining, and entertaining extended family and friends.  At the end of the day, it's a beautiful oasis to star gaze, relax, and unwind.  
We feel blessed to now call Minnesota our home, and extend a warm tervetuloa (welcome) to our family-owned business, run by Nordic souls.  We thank you (kiitos!) for your interest in our company and look forward to helping make your outdoor living dreams come true. 
It is our privilege to offer you quality products from the world-class Finnish company Lumon, whose motto is: "Better homes. Better lives. Better world."  We believe the next chapter of our story is just beginning.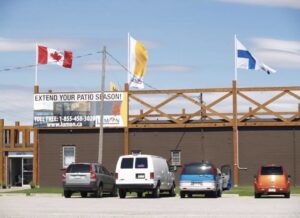 Original North American Lumon Office – Cookstown, Ontario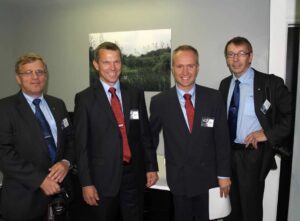 Ari and Eric with original Lumon owners – Tapani & Heikki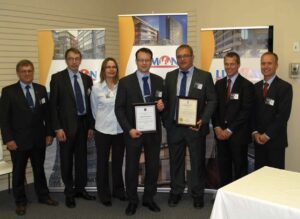 Original North American Office Team – 2011
Want to Bring the Minnesota Outdoors in?
If you're ready to bring the outdoors in, we're ready to help you. Contact us to discuss your project and receive a free quote.