Powder Coated Aluminum Framework & Gutters


8, 10, or 12 mm Tempered Glass


Stainless Steel Bolts and Anchors


Ball Bearing Rollers
 
Webbed Nylon Tether Straps for Opened Panels
 
Stainless Steel Lock Components 


Ventilation Gaps between panels
Step 1: Choose Your Wall Style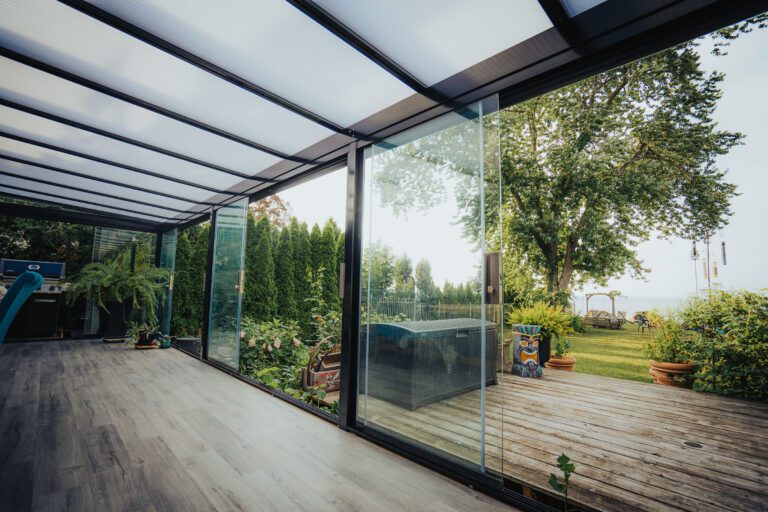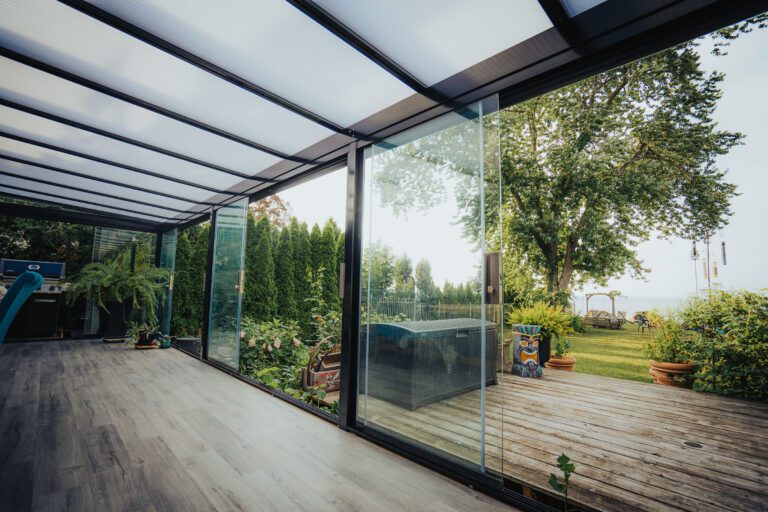 Step 2: Choose Your Roof System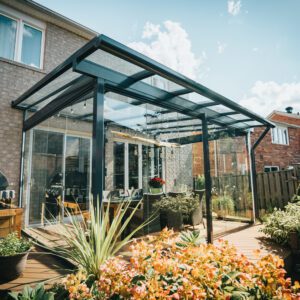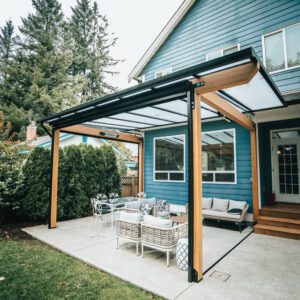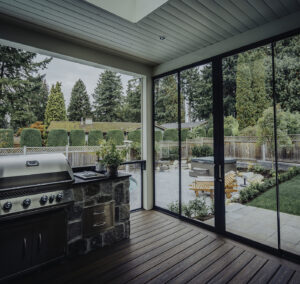 If you would prefer a half wall, or you are required to have a railing for safety (raised deck or balcony), our railing systems are a great option. The bottom railings are installed as fixed glass panels and you can choose either sliding or retractable glass for the top. This allows you to meet code requirements, open your space to the outdoors, and still enjoy beautiful, unobstructed views. 
There is also the option of keeping your existing railing and we can install floor-to-ceiling glass panels inside it. When the weather and seasons change, you can open and close the panels as you desire.
Keep The Bugs And Harsh Sun Out...If You Want To!
NordicSol partners with Lumon to provide custom screens and blinds. Blinds can be installed for both vertical wall panels and horizontal glass roofs. Blinds provide not only more protection when the sun is hottest, but also additional privacy for night or day.
Retractable screens block insects and sun, but not your view. The screens are installed on the outside of your enclosure allowing you to open the glass panels while your screen is still closed. You can enjoy fresh air and yet be protected from mosquitos, insects, leaves, and flying debris, as well as give an added layer of privacy to your backyard oasis.
We're ready to help you transform your space!